Fields: Our recent GRAMMY®-nominated album
We have received our 3rd GRAMMY® nomination in the category Best Chamber Music / Small Ensemble Performance for our album Fields, released on Cedille Records. This album features music composed for Third Coast Percussion by Devonté Hynes (AKA Blood Orange). TCP previously won a GRAMMY® in this category for our album Third Coast Percussion | Steve Reich.

Click here to read more about this album.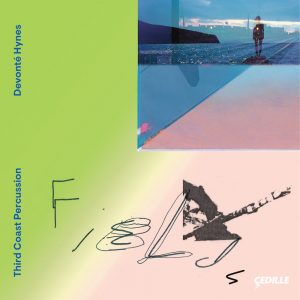 Our latest album: Archetypes with Sérgio and Clarice Assad
On March 12 we will release our newest album, Archetypes. Together with legendary guitarist Sérgio Assad and the multi-talented multi-instrumentalist and vocalist Clarice Assad, we composed 12 new works, each inspired by a different Jungian archetype. This will be our 4th album released on Cedille Records.

Click here pre-order the album, and bookmark this link to stream the album on or after March 12.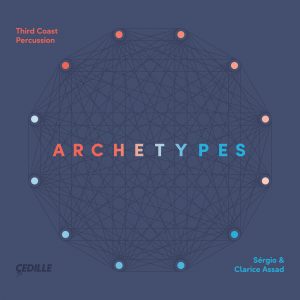 Making Waves
Making Waves is an innovative STEM+Music program that sharpens students' creative and analytical skills while building community. Using principles drawn from grade-level standards in engineering, math, and science, as well as best practices in music education, students design, build, and analyze custom musical instruments and then compose and perform original works using those instruments. This project was developed in partnership with our good friend Jay Brockman, Director of the Center for Civic Innovation at the University of Notre Dame, and the amazing folks at South Bend Woodworks.

Click here for more information about Making Waves.
Currents: A New Video Series
Throughout the pandemic, we have been taking advantage of the additional time at home to find new ways of reaching curious audiences. In addition to our renewed presence on YouTube via our livestream concerts, TCP FAQ series, and Online Master Classes, we have recently begun releasing audio/video recordings of great pieces of percussion music that are new to us—some of which we hope are new for you as well. We're calling this new series of videos Currents. We're releasing new videos every Thursday, so be sure to like, subscribe, and be a good percussionist and click that "bell" when you subscribe so you get notifications about our new videos. JaRon Brown's piece Gutterflys, which we are premiering at the TCP Family Reunion, is the latest video in this series.
New Project with Flutronix
Flutronix is Nathalie Joachim and Allison Loggins-Hull, two distinguished flutists and composers known for their "unique blend of classical music, hiphop, electronic programming and soulful vocals reminiscent of neo-R&B stars like Erykah Badu." We are proud to announce today a new collaboration between TCP and Flutronix, which will result in a new work for our combined forces, co-composed by our two ensembles. We plan to premiere the new piece in 2022, details TBA. Nathalie and Allison are amazing artists that we have admired for a long time, and we are so excited to be working with them.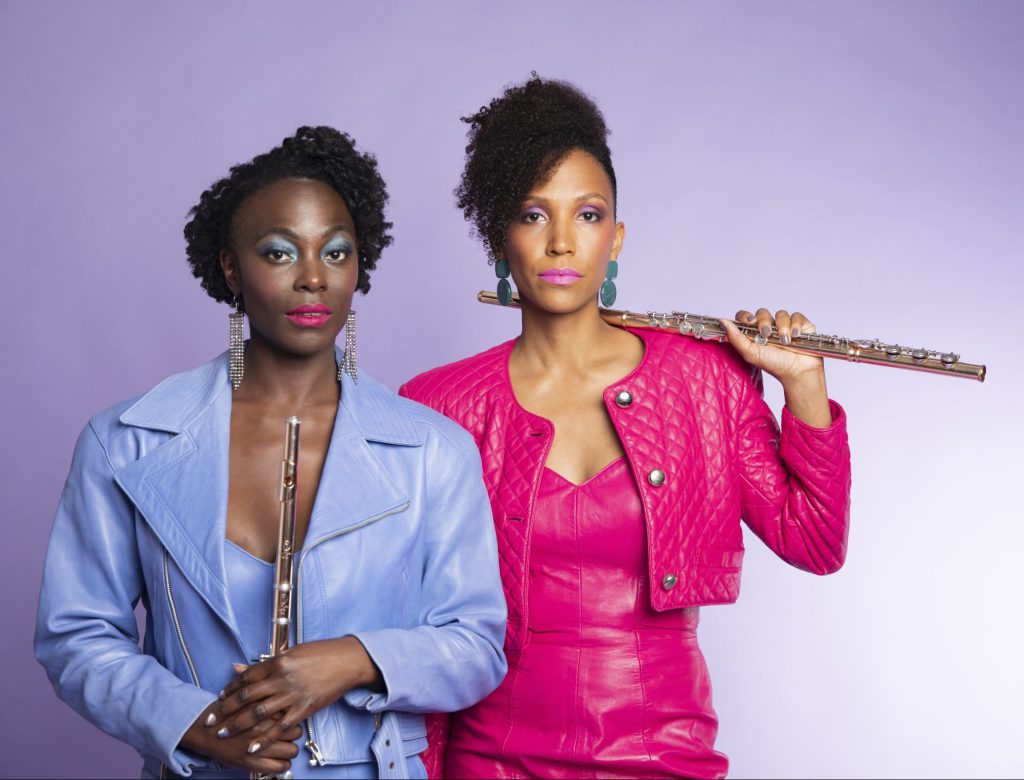 New Project with Missy Mazzoli
We are so excited to announce that we are commissioning composer Missy Mazzoli to compose her first piece for percussion quartet. GRAMMY®-nominated composer Missy Mazzoli was recently deemed "one of the more consistently inventive, surprising composers now working in New York" (The New York Times) and "Brooklyn's post-millennial Mozart" (Time Out New York), and has been praised for her "apocalyptic imagination" (Alex Ross, The New Yorker). Mazzoli is the Mead Composer-in-Residence at the Chicago Symphony Orchestra, and her music has been performed by many of the world's leading soloists, chamber ensembles, orchestras, and opera companies.
Metamorphosis: TCP + Movement Art Is
We have joined forces with the groundbreaking choreographers of Movement Art Is (co-founded by Lil Buck and Jon Boogz) to create an intimate, evening-length program that explores the duality of human nature. At once intensely personal and fiercely virtuosic, two disparate styles of street dance blend seamlessly with new music by Jlin and Tyondai Braxton, as well as our critically-acclaimed arrangements of Philip Glass's Aguas da Amazonia.

Click here to learn more about Metamorphosis.