PROGRAM ORDER:
Ritual Music (2004)                                         David Skidmore (b. 1982)
Shed (2019)                                                        Bana Haffar (b. 1987)
Third Construction (1941)                              John Cage (1912-1992)
This concert is brought to you by Black Mountain College Museum + Arts Center and the generous support of Russ Irwin.
This program is partially supported by a grant from the Illinois Arts Council Agency.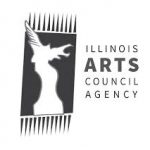 PROGRAM NOTES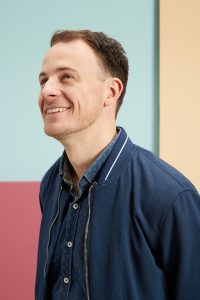 The compositions of Third Coast Percussion member David Skidmore are performed regularly in concert halls and universities across the country. In 2011, his multi-movement work Common Patterns in Uncommon Time was commissioned by Frank Lloyd Wright scholar Sidney K. Robinson to commemorate the 100th Anniversary of Taliesin, home of the Frank Lloyd Wright School of Architecture. In 2007 his piece, Unknown Kind, was premiered at Carnegie Hall. He has also received commissions from the Rush Hour Concert Series in Chicago, and a number of leading percussion soloists and pedagogues.
Ritual Music was written for the Chicago dance company Raizel Performances and was premiered in collaboration with that group in the spring of 2005, and became a staple of Third Coast Percussion's repertoire when the quartet was formed that same year. To this day, TCP performs this early Skidmore work regularly as part of its flagship education program, introducing students to the timbral, melodic, and rhythmic elements of percussion music. This "overture for percussion" was conceived as variations on the numbers 2 and 4; in contrast to the raw energy of the music's character in performance, the pitch content in the marimba, rhythmic motifs, and the structure of phrases were all determined numerically.
Duration: 7 minutes
David Skidmore photo by Saverio Truglia.
A lifelong expatriate, Bana Haffar was born in Saudi Arabia in 1987 and spent much of her childhood in the GCC. Through her switch from electric bass to modular synthesizers in 2014, Bana is attempting to dismantle years of institutional 'conditioning' in traditional systems of music theory and performance. She is interested in exploring sonic disintegration and coalescence into new forms and synthesized experiences. She is currently engaging with the materiality of sound, the essence of cloth, and the symbiosis of the machine and handmade by transposing weaving draft notation into graphic scores and rhythmic sequencing.
"When I was approached by Black Mountain College Museum to compose a piece for Third Coast Percussion, I immediately turned to Anni Albers' On Weaving, a book that had been waiting patiently on my studio desk for several months. Mystified by the meticulously hand drawn matrices in her book, I knew I had to attempt to translate these images into sound. And so began the journey into the unknown world of weaving and the quest for the materiality of sound.
"Anni Albers' writings were touchstones throughout the process. The motifs of surrendering to the well of creative freedom within self-selected limitations, developing a closeness with materials, and following one's personal line of intuition to its terminus were revisited often in her texts. Shed grew out of these broad themes. The symbiosis of the machine and the handmade was the next line of thought, followed by the revelation of repetition as vehicle for dissolution – a notion that seemed to be implicitly understood in the craft realm. Finally came the transformation in meaning of the word shed, moving it from noun to verb, pushing beyond a technical term in weaving to a directive.
"The simplicity in repetition and the profound focus I sensed in Anni Albers' work formed the basis of the quest for the materiality of sound, rather than its musical meaning, and its transformation into a singular and intangible craft object." – Bana Haffar
"Shed" by Bana Haffar was commissioned for Third Coast Percussion by Black Mountain College Museum + Arts Center.
Duration: 15 minutes
Bana Haffar photo by David Skidmore.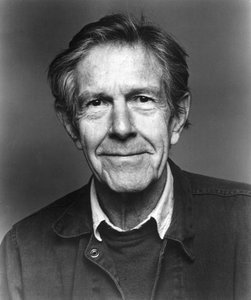 To refer to John Cage (1912-1992) as a composer would be an understatement; his ideas and influences on music and art are so far-reaching that he is often also deemed a poet, a philosopher, or, perhaps most fitting and all-encompassing, an artist. A revolutionary thinker who studied composition under Henry Cowell and Arnold Schoenberg, Cage produced work that centered primarily on the belief that there is no distinction between "sound" and "music." This belief led Cage to experiment with the timbral possibilities of percussion instruments and everyday objects. In doing so, Cage freed himself from traditional, harmonic-centered modes of music theory and foregrounded new possibilities for contemporary percussion music. His early works are some of the first pieces written for percussion ensemble, and they remain staples of the repertoire more than 70 years after they were first imagined.
Third Construction utilizes a wide array of instruments, including tin cans, split pieces of bamboo, a conch shell and the "lion's roar," a modified drum that uses friction to create an animal-like groaning sound. Despite very complex rhythms that often displace the listener's perception of the beat, the piece is in entirely in cut time, and follows its own numerical form, a more complex version of the 'square' form used in his First and Second Constructions. In this case, there are 24 sections of 24 measures each. In Third Construction, Cage created a great sense of fluidity and unpredictability with an extra twist in his numerical structure: the players' phrases constantly seem to overlap and interrupt each other, because each musician's phrases are grouped according to a different scheme within the 24 measure sections (for instance, the first player's phrases are always 2-8-2-4-5-3, while the fourth player's are 8-2-4-5-3-2).
Duration: 10 minutes